Offer
What makes Dragon Industrial Solutions unique?
butt fusion welding
Professional services of welding pipes and fittings: PE & PP. We have 51 butt fusion and 8 electro fusion welders to a diameter of 1200 mm inclusive. We use mainly welders of Georg Fischer…
industrial strainers
We have introduced in 2015 semi-automatic machine for perforation of PE pipes – up to 630 mm diameter. Our innovation significantly have shortened the fabrication of industrial strainers and improved quality.
Extrusion welding
In our projects we also use extrusion welding. Being equipped with extruders from Leister and Herz it allows us to process thermoplastics where this is not possible using other techniques or the complexity of the item.
About us
Piping solutions for modern fishing industry
There is nothing impossible for us.
Dragon Industrial Solutions is a part of Dragon Group, which was founded in 2001. Group since the beginning operated in plastics (polyethylene) segment with an emphasis on water and sewerage installations. Since 2008 actively working with shipyards across Europe delivering PE pipes installations on fishing vessels - mainly for Scandinavian shipowners. Our experience paid off in continuous cooperation with leading European shipyards in terms of both maintanance of existing facilities and construction of newly designed units. Our projects are made using butt and electro welding in the range of up to 1200 mm. We always care about the current calibration equipment. We use the highest quality material, with appropriate certificates required by our customers. We are equipped with machines (GF+, Rothenberger, Ritmo), thanks to which we are able to deliver all kinds of unusual elements. All services can be delivered internationally.
Projects
Delivered maritime jobs by Dragon Group on following units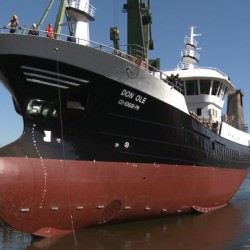 Don Ole (May 2015 – August 2015), RSW tank equipment: – Strainers diameter 315mm, 630 mm, – Collector RSW (manifold) diameter 355mm/225 mm,         Ship launching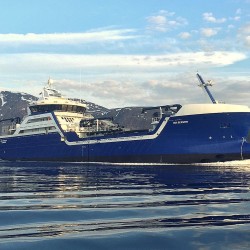 MS Ro Server (July 2015 – April 2015), PE installations.     
Previous
Next